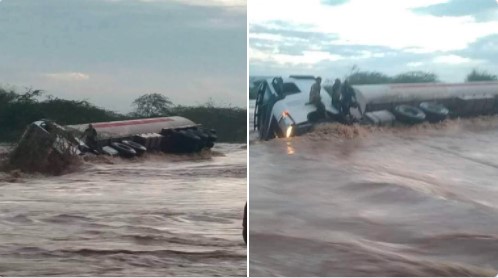 Torrential rain sweep away fuel truck, number of cars in Hadramout
Torrential rain swept away on Thursday a fuel truck and a number of cars in Hadramout province, local sources told Yemen Press Agency.
The sources said that The torrential rain swept away a truck loaded with fuel and a number of cars in al-Ayin valley, in addition to residential buildings and no casualties were recorded.
The Weather Forecast and Early Warning Unit of Hadramout province warned of heavy rain during the next two days.
In a statement, the unit warned all citizens not to risk crossing valleys and torrential branch corridors.