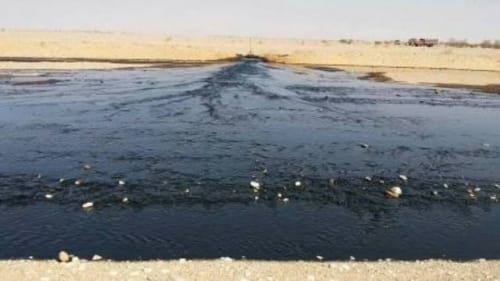 Crude oil leakage threatens residents' lives in Shabwah
Media released on Friday photos showing a health disaster that threatens the lives of most residents of Shabwah province, eastern Yemen.
Photographs showed the amount of crude oil spilling into the land and water valleys, which ported a health disaster and deadly cancer among the citizens.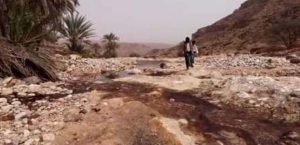 The crude oil also causes a mass destruction of the natural agricultural environment along the passage of the crude oil pipeline to the port of Al-Nashima.
Local media, which circulated the images, said that the neglect of the maintenance of the crude oil pipeline by oil companies is a crime against the land and the human being in Shabwah.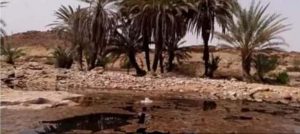 Media pointed out that oil companies in Shabwah, causing air pollution due to gas emissions, holding companies and the authority of Islah responsible.
E.M