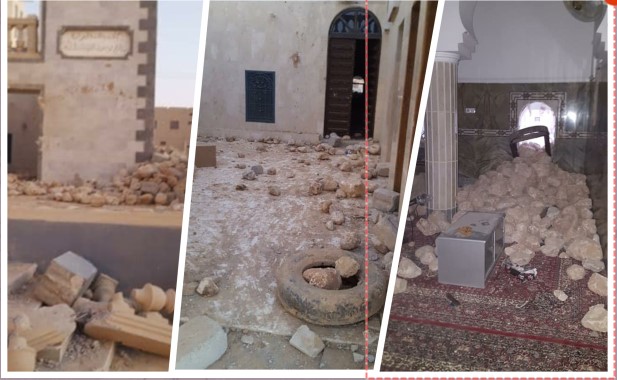 Extremists destroy historic mosque in Tarim district of Hadhramout
An extremist group has destroyed parts of a historical mosque in Hadhramout province, eastern Yemen on Sunday,
Political activist Mohammed Saeed Ba Haddad accused al-Islah of destroying parts of the Imam al-Haddad mosque in Tarim district
In a tweet, Ba haddad said: "The followers of Abdul Majid al-Zindani and Abdul Wahab al-Dailmi, whose terrorism has reached the corner of Imam Al-Haddad, may his soul rest in peace."
"Where is the Hadhrami people to condemn such terrorist crimes that affect Hadhramaut and its landmarks?" he said.
On Saturday, activists warned of moves by extremist groups. They said that the terrorists  were backed by Saudi Arabia to destroy Sufi monuments in Hadhramaut province.
E.M