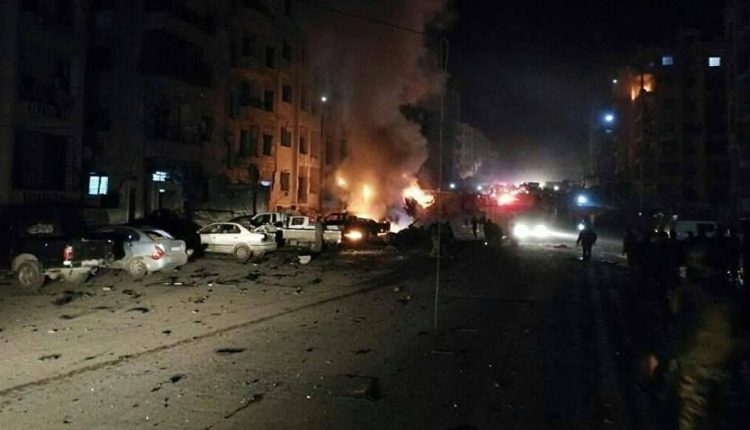 Syria: Dozens killed and wounded in explosion inside ammunition depot north of Idlib
A powerful explosion rocked Salqin city  the northern countryside of Idlib, which was heard in most parts of the region, local sources said on Saturday
Local sources in Salqin confirmed to the media that the explosion occurred in one of the ammunition depots belonging to "Liberation of Al-Sham" organization, the newest front of jabhat al-Nusra, specifically, in a factory used for plastic industries before being converted into an arms factory and warehouse.
The sources added that the explosion killed and injured 16 terrorists from "Tahrir al-Sham" gunmen who were inside the warehouse building, in addition to wounding six civilians, including two children.
A medical source in the city of Salqin said most of the dead and wounded showed severe burns, likely exposing them to highly flammable substances inside the warehouse.
The Al-Sham Liberation Organization, the latest name for the terrorist organization Jabhat al-Nusra, along with a wide variety of allied organizations, controls most of Idlib province and its countryside, including international crossings and the border strip in northwestern Syria.
E.M